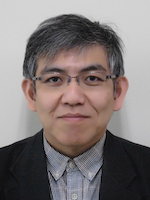 The Faculty of Pharmaceutical Sciences of Hokkaido University has been firstly founded in 1954 within the School of Medicine as the Department of Pharmaceutical Sciences and has been established as an independent faculty in 1965. Since then, our Faculty has cultivated excellent researchers, instructors, and pharmacists, providing many talented people who lead various field. Now, we run two education courses; one is the School of Pharmaceutical Sciences (4-year program, maximum of 50 students) that aimed at students interested in becoming researchers in drug discovery and design. Most of graduates in this School continue to study as a Master or PhD student, and eventually go on to work as researchers in the pharmaceutical, food, and health industries, or in universities and public research institutions. Another course is the School of Pharmacy (6-year program, maximum of 30 students) that aimed at fostering clinical pharmacists. Not only pharmacist, one in four of this School go on to pursue research careers in pharmaceutical companies. At the Faculty of Pharmaceutical Sciences of Hokkaido University, we place a great emphasis on incorporating research into our undergraduate curriculum. "Practical experiments" designed for high school students or for undergraduates usually involve following an experimental script with clear instructions to investigate a phenomenon that has been already well understood. However, this is totally contrary to real scientific researches in which there are no pre-answered questions, and in which the researchers spend long time for seeking problems that are worth investigating. Therefore, we have incorporated the final year research project into our curriculum for both Schools. The lecture courses and laboratory work leading up to the final year project are designed to train students in the basic knowledge and experimental skills required for conducting independent research. In addition, students in the School of Pharmacy undertake a five-month work placement both in a hospital pharmacy and in a retail pharmacy to gain clinical experience. Through these activities, we aim to foster leading pharmacists and scientific researchers capable of performing groundbreaking research.
Currently, we have 16 research groups teaching and conducting research at three core divisions and one center: the Molecular and Cellular Biological Sciences division, the Chemistry and Medicinal Chemistry division, and the Biopharmaceutical Sciences and Pharmacy division, and the Center for Research and Education on Drug Discovery. Each group consists of biologists, physical chemists, organic chemists, and medicinal chemists, and they do research independently or conduct collaborative projects within the course as well as with researchers at other institutions and companies. Outstanding research projects include following: (1) analysis of pathogenic mechanisms for brain-wasting diseases (e.g. Alzheimer's disease, Parkinson's disease), immune diseases (autoimmune diseases), infectious diseases (measles, herpes, AIDS), and metabolic syndromes; (2) drug discovery for small molecules, biologics, and vaccines; (3) the logical design of pharmacological activity compounds ; (4) the development methodology for large scale synthesis; and (5) the development of a specific drug delivery system for a pharmacological activity. The Center for Research and Education on Drug Discovery was recently established in the Faculty of Pharmaceutical Sciences to facilitate academic drug discovery within the Hokkaido area. This center provides students with an opportunity for practical research on drug development. Though we have fewer research groups compared to other schools such as the Schools of Science and Engineering, our research interests cover all the key areas in drug discovery and design.
Do you have the drive and passion for making a difference to the health and happiness of humankind through pharmaceutical drug development and treatment? If so, we look forward to welcoming you here at the Faculty of Pharmaceutical Sciences of Hokkaido University for an exciting journey of learning and groundbreaking research.
Yoshihiro Sato
Professor and Dean